SIMONE Research Group
Solutions For Simulation And Optimisation In The Gas Industry
SIMONE SOFTWARE
System Description
SIMONE is Europe's leading standard software package for the simulation and optimisation of gas transport and distribution.
SIMONE software system is designed to be a valuable tool for:
Pipeline system designers
Operation planners
Gas dispatchers
Marketing analysts
Energy accountants
Trainees in operation
SIMONE manages pipeline networks of any extent and complexity, consisting of all possible equipment (pipes, compressor stations, pressure reducers, valves, blending stations, heaters/coolers, storage plants) in any topographical configuration. SIMONE is capable to simulate flow of any gas in a wide range of networks (high-pressure transport trunk lines, distribution networks, low-pressure local networks etc.) even if the gas quality from supply nodes differs. SIMONE benefits from the original and innovative theoretical background and includes highly efficient algorithms allowing excellent computational speed, accuracy and numerical stability.
SIMONE features a wide range of functions belonging in general into three main groups:
All these functions are accessible through a unique, object-oriented user interface. The graphical user environment of SIMONE offers powerful and comfortable tools for task management and data visualisation.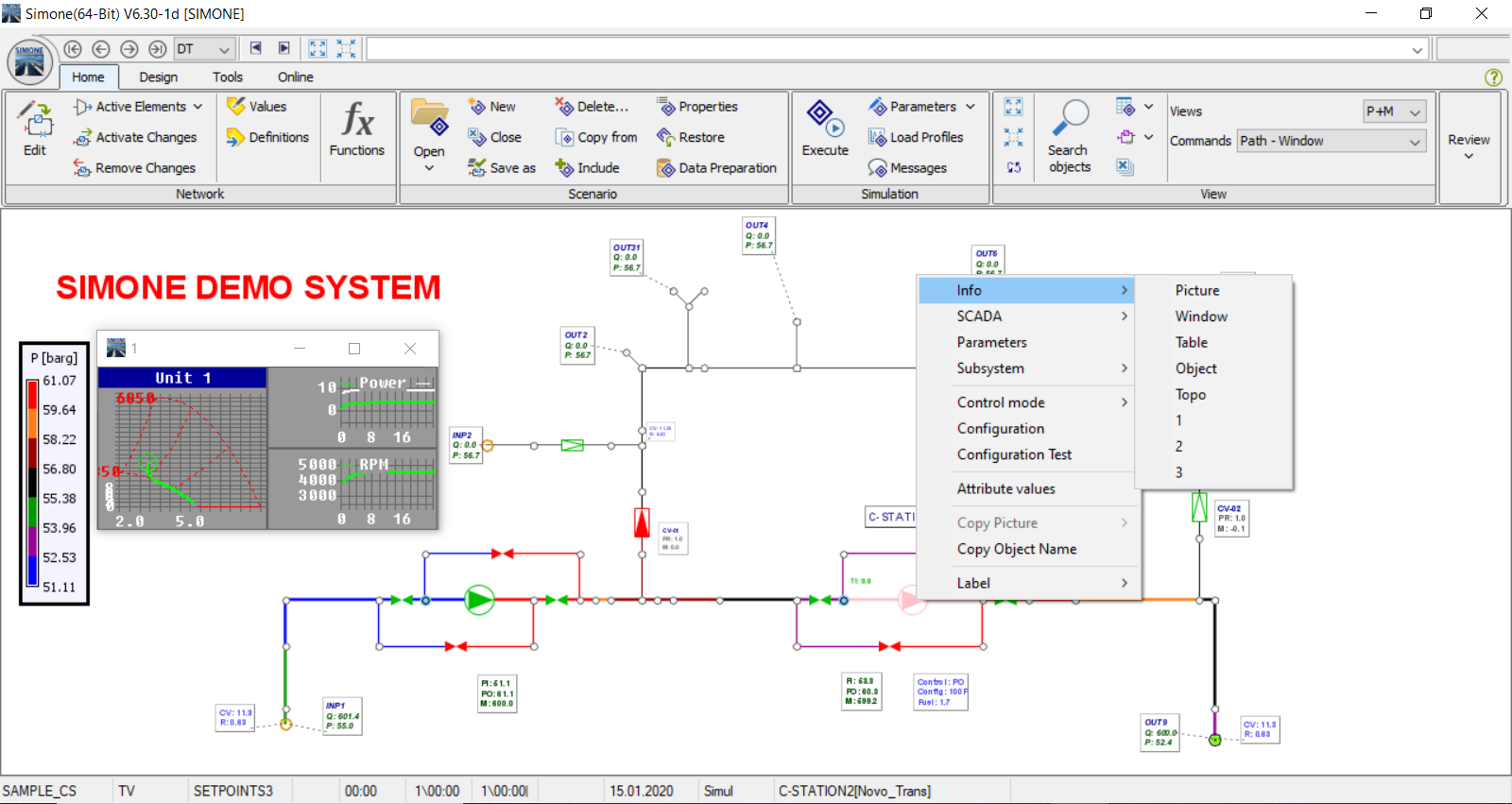 SIMONE offers a standardised solution of interface to SCADA systems ensuring short development and set-up of on-line applications.
SIMONE is currently available on the most frequent computer platforms:
PC Servers (Intel + MS Windows)
PC Workstations (Intel + MS Windows/LINUX)